OxiClean Odor Blasters Odor & Stain Remover Laundry Booster, 50 oz.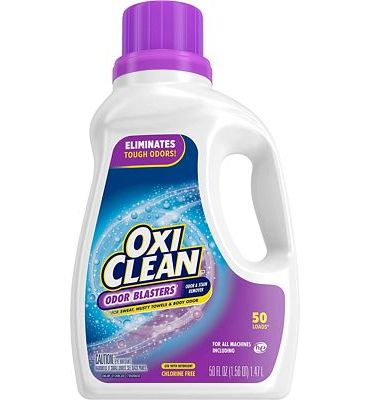 For a limited time ONLY you can get a super discount on the OxiClean Odor Blasters Odor & Stain Remover Laundry Booster, 50 oz. on sale for $8.02 (reg. $8.49). Get up to extra 15% off when you use the Subscribe & Save checkout method lowering the price to as low as $6.82 shipped!
Reviewers said:
"I just love the fresh scent that this leaves on everything I wash with it, especially towels and small bathroom rugs. I feel more confident making sure I don't use too much soap or softener."
"I love to use this Oxiclean; it works great, but if the price goes up any more I will have to stop buying it. When you are on a fixed income you have to watch your pennies; I will buy it as long as the price doesn't go up any more. When I order, I order two or three at a time."
"I've used this product before and found it works well. Because the scent is strong, I use it sparingly and only on linens and socks. I don't use it with delicate clothing. I like it as a specialty laundry item and will continue to use it for special applications."
Are you dealing with stubborn odors and unsightly stains on your laundry? Look no further than OxiClean Odor Blasters Odor & Stain Remover! This powerful laundry booster can help lift stains and odors from clothes, linens, and more. The active ingredient, OxiClean, works to dissolve dirt, break down odors, and restore your colors and whites.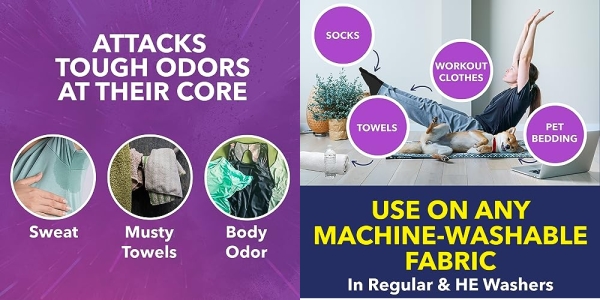 It's easy to use: simply mix the liquid with water as a laundry presoak, use to pre-treat tough stains, or pour this laundry detergent booster directly into a dispenser or washer drum along with your regular detergent. Of course, just make sure to follow the directions on the label. With the power of OxiClean, the Stain Fighters helps remove odors such as sweat odors, musty mildew odors, smoke, and body odors. Plus, it can help restore vibrant colors and whites that can be lost in laundry. All this comes in one convenient 50 oz. bottle.
See it here: OxiClean Odor Blasters Odor & Stain Remover Laundry Booster, 50 oz. >>>
---
More deals from OxiClean...
---
You may also want to look at...
Details.
This post may contain affiliate links which support this site.
Read our disclosure policy.