Golden Grahams S'mores Soft Baked Oat Bars, Chewy Snack Bars, 6 ct
** Note: No longer at a price we consider to be a deal -- below are some of the most popular ways to keep in touch so you don't miss future HOT deals like this one. **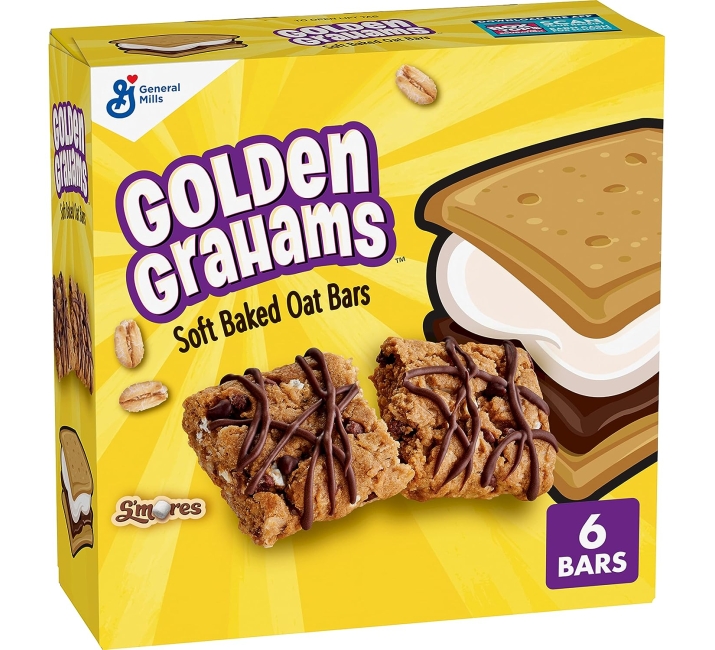 Head over here where you can find the lowest price to date on the Golden Grahams S'mores Soft Baked Oat Bars, Chewy Snack Bars, 6 ct now down to $3.42 or 57¢/bar shipped!
Reviewers said:
"I'm loving these soft-baked bars! They taste like a s'more mixed with a soft-baked muffin bar. The chocolate drizzle on top really hits the spot. Try it warm!"
"Okay, these are like oatmeal bars just super yummy! I was pleasantly surprised at how good they were. I assumed they would have a "fake" taste but no, they are good. I had to hide them from my daughter because I liked them so much. They are soft and just heavenly."
Are you looking for a new snack to munch on throughout the day? Have you been craving something sweet and sticky like S'mores? If so, then look no further than the delectable Golden Grahams S'mores Soft Baked Oat Bars. Made from a unique blend of graham cereal chips, marshmallowy melt, and real chocolate chips, these snacks will fill your soul with all the nostalgic flavors of gooey campfire S'mores.
These soft baked oat bars come in a sealed package that contains a generous 0.96 oz and 6 bars. The delicious Golden Grahams S'mores flavor is crafted to perfect and sure to hit the spot, while also being Kosher certified for superior quality. What's more, these bars are the perfect travel companion to enjoy on long hikes or long car rides – especially since the bag size can conveniently fit into any medium-sized bag. Slip them into your pocket or your lunchbox for a quick and savory mids-afternoon snack.
So don't wait, and make sure to try out the delicious Golden Grahams S'mores Soft Baked Oat Bars to experience the magic of those warm campfire evenings in the form of a nutrient-dense snack.
See it here: Golden Grahams S'mores Soft Baked Oat Bars, Chewy Snack Bars, 6 ct >>>
---
You may also want to look at...
Details.
This post may contain affiliate links which support this site.
Read our disclosure policy.