Finish Jet-dry, Rinse Agent, Ounce Blue 32 Fl Oz
** Note: No longer at a price we consider to be a deal -- below are some of the most popular ways to keep in touch so you don't miss future HOT deals like this one. **
Amazon just dropped the price on Finish Jet-dry, Rinse Agent, Ounce Blue 32 Fl Oz on sale for $13.32. Get up to extra 15% off when you use the Subscribe & Save checkout method lowering the price to as low as $11.32 shipped!
Are you looking for a gentile dishwasher rinse agent that will ensure you have spotless dishes and glassware every time? Look no further than Finish Jet-Dry! This rinse agent is designed to be 2x more concentrated than non-concentrated rinse agents, which ensures a deeper clean. Not only that, but it helps to prevent spots and film from appearing on your dishes and glassware. Now, you won't have to worry about feeling embarrassed over your dishes not being up to par!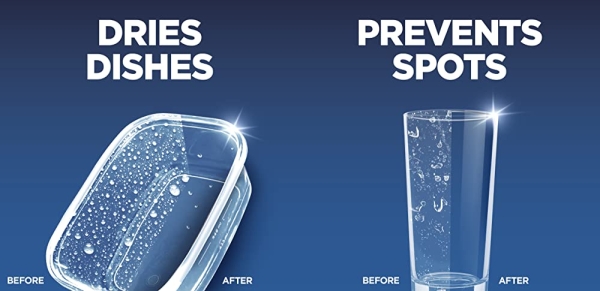 Along with the spot protection that this rinse agent provides, it also works to waxy build-up on the dishwasher, which allows for a much easier clean. After setting the rinse cycle, you'll also find that your dishes will be dried off faster than without the aid of Finish Jet-Dry. With over 23,000 amazing reviews, this product will not disappoint on your dishwasher needs. All you need to do is fill the rinse agent dispenser in the door of your dishwasher with Finish Jet-Dry once a month and you're good to go!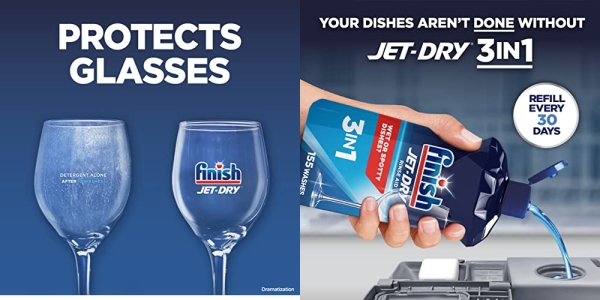 See it here: Finish Jet-dry, Rinse Agent, Ounce Blue 32 Fl Oz >>>
---
You may also want to look at...
Details.
This post may contain affiliate links which support this site.
Read our disclosure policy.