Angel Soft Toilet Paper, 24 Super Mega Rolls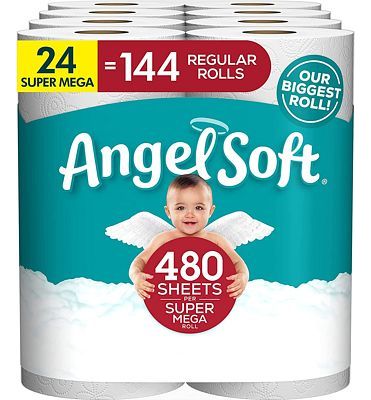 Amazon.com is offering up a deal on Angel Soft Toilet Paper, 24 Super Mega Rolls for $24.99. Get up to extra 5% off when you use the Subscribe & Save checkout method lowering the price to as low as $23.74 or 16¢/regular roll shipped!
Reviewers said:
"I don't understand what people are complaining about. Large rolls, and it won't fit in the toilet paper holder. To thin? No, it isn't. Rough? No, it isn't. This is very nice toilet paper. The package says it's okay for the septic tank; that would be my only concern because it doesn't fall apart like other TP."
"I keep these in my semi just in case. Whether I'm at a job site using their port-o-potty and there's no TP, or if it's an emergency and I have to drop the kids off at the pool behind a bush in the woods, this TP does what it's designed to do! 🫡"
"I've never seen bigger toilet paper rolls than this."
When it comes to achieving a balance between softness and strength, Angel Soft toilet paper, with 24 Super Mega Rolls, is one of the best options on the market. Ideal for a large family or office, each pack contains 480 2-ply sheets, providing lasting comfort and convenience.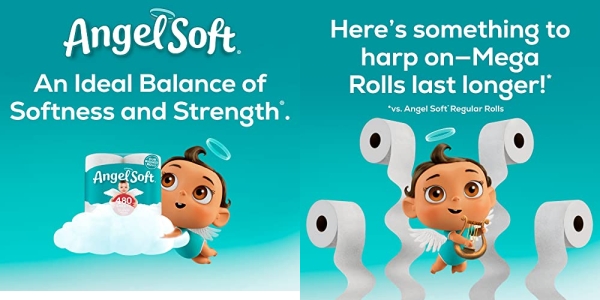 The signature pillowy emboss of Angel Soft toilet paper is sure to make you and your family feel pampered. Unlike other options, Angel Soft is both septic-safe and unscented, giving you peace of mind that your toilet is being taken care of without scent overpowering the experience. Plus, its ultra-comfortable cushiony material gently cleans and freshens, so you can feel clean and comfortable after every use.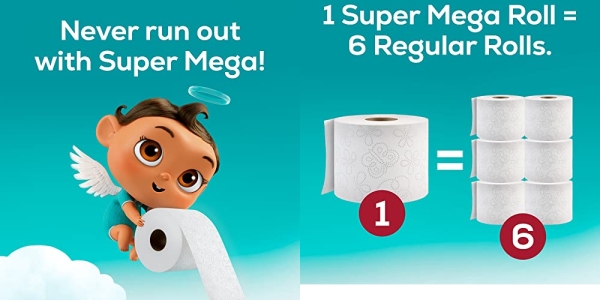 If you're looking for family-friendly toilet paper that combines softness and strength, Angel Soft has you and your family covered. With 24 Super Mega Rolls, rest assured that you have enough toilet paper to last a while.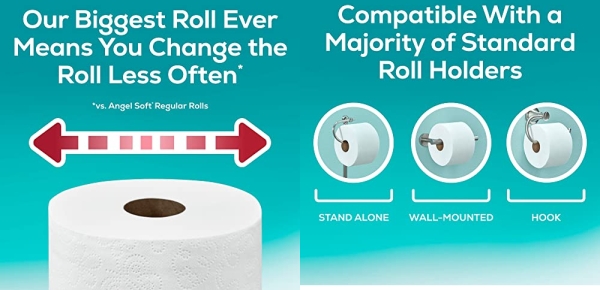 See it here: Angel Soft Toilet Paper, 24 Super Mega Rolls >>>
---
You may also want to look at...
Details.
This post may contain affiliate links which support this site.
Read our disclosure policy.