BEST Subscribe & Save Deals on Amazon — Updated Jan. 16th, 2022
Amazon Subscribe & Save Deals — Updated January 16th, 2022!
New to Amazon Subscribe & Save Deals? Scroll down the page to this section to see everything you need to know about Amazon's program.
In case you didn't know… if you have 1-4 Subscribe & Save items shipping within a month you'll get 5% off of all of the items in your subscribe & save box.
It's worth having at least 5 items delivering to you and with extra coupons and Amazon's already low prices you will stop overpaying at brick & mortar grocery stores which typically have higher costs than online retailers and pass those expenses onto YOU!
Below are some GREAT links I use when I fill my subscribe & save box:
See all subscribe & save deals you can get with Amazon instant coupons here >>>
Amazons BEST Subscribe & Save Deals
*New!* BIC Soleil Glow Women's Disposable Razor, 6 Count - $11.94
Click to instantly clip the $4.00 off coupon on the product page
Note: you may first need to select the Subscribe & Save checkout method to see the coupon
Subscribe & Save to get up to an extra 15% off
Final Price as low as $6.15 Or as low as JUST $1.02/razor shipped!

Everything you need to know about Amazon Subscribe & Save…
What is this Subscription Program? Subscribe & Save is Amazon's subscription program where once a month you can get a box of items of your choice for up to an extra 15% off Amazon's already low prices. Save on time, money, hassle and gas while keeping your household stocked up!
Can I cancel any time? Absolutely! Amazon will even send you an email up to 3 days before your order ships so you can cancel any renewing subscriptions if you'd like! My best tip to give yourself extra time to cancel is to select your subscription to ship every 6 months which means you will have 6 months to cancel.
How do I cancel my Amazon subscribe & save subscriptions? Go to this page, select the item you want to cancel and click cancel subscription as above. I usually choose the option "this is too expensive" so it encourages Amazon to give us more low prices. 🙂
When my Amazon subscription renews will it renew at the same price? Unfortunately no. As above I post a lot of Amazon's BEST subscribe & save deals, usually with coupons which can only be used one time. Any future deliveries of your subscriptions after the first order will renew at the price it is at the time it would ship with any subscribe & save discounts. This is why it is so popular to delete subscriptions after they have shipped.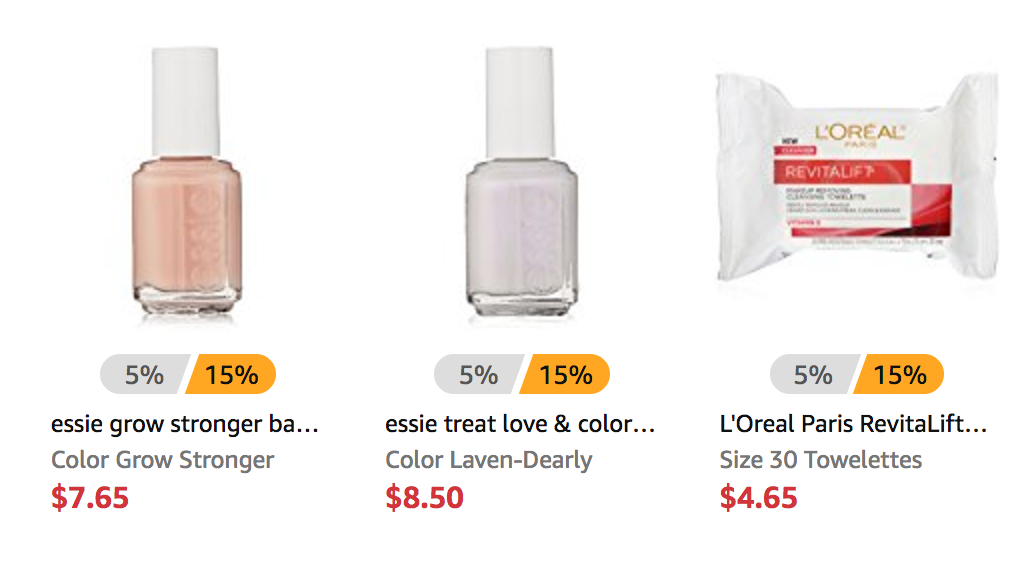 My Subscribe & Save page isn't showing the prices I agreed to pay at checkout when I used an instant coupon! How do I know what they will actually bill me? This is a common problem because the Amazon S&S page isn't correctly engineered to show you all the discounts you're getting. In the above image, these subscriptions which will ship to me in a few days are not taking into account the coupon discount that I used at checkout.

If I go to the Amazon Orders page and find the order I made for those makeup removing wipes I can see that my final price will be ONLY $3.15 after the $1.50 coupon and subscribe & save. You will NEVER pay more than what you agree to at checkout for your first subscription!
I will be on vacation soon, how do I move my Subscribe & Save order? There are many reasons to move or even skip a delivery. Maybe you're fully stocked up on everything or you will be away for a week somewhere sunny and don't want your delivery sitting on your porch.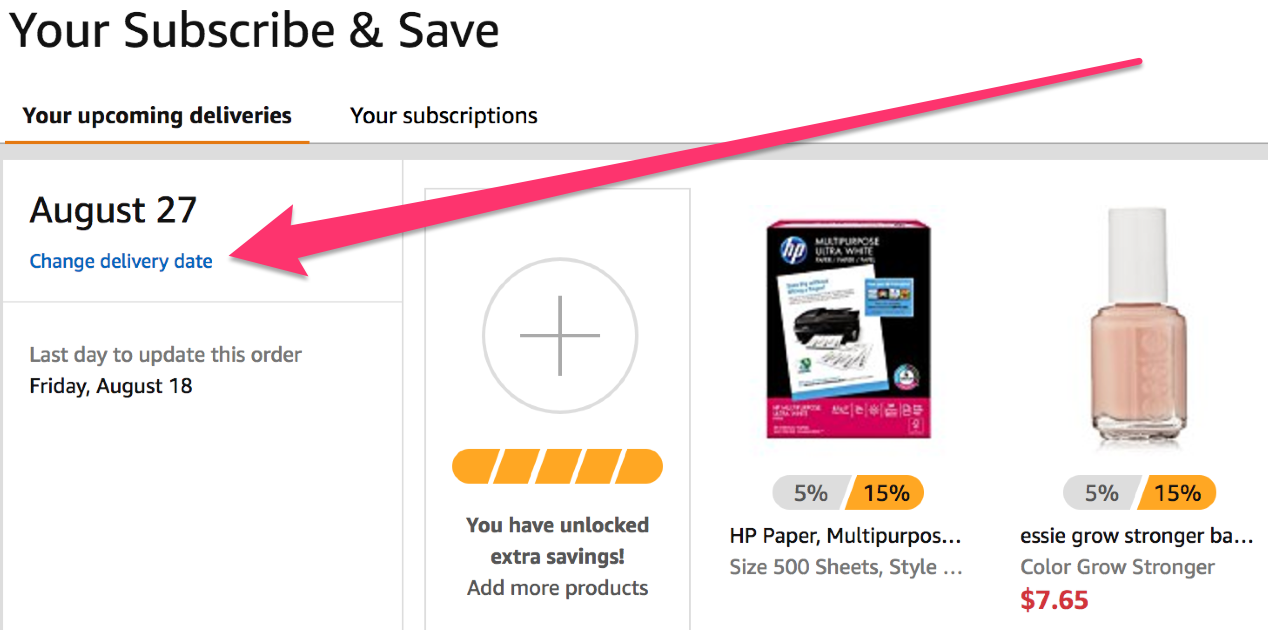 To move your delivery date, head to the subscribe & save page and click "Change delivery date" – you may even be able to move your delivery date up so that you get your items faster! I've also used this to get 2 Subscribe & Save boxes in one month! 😉
Is the subscribe & save discount the same for every item? Actually no. You need to look at the subscribe & save discount box before you checkout.
If you have 5 or more items shipping within a month you will get the discount percentage on the right which could be 5%-20%, less than that will get you the discount on the left which could be 0%-5%.
Can I save money by ordering 4 more subscribe & save items? If you do the math, yes! Let's say you're ordering a box of diapers…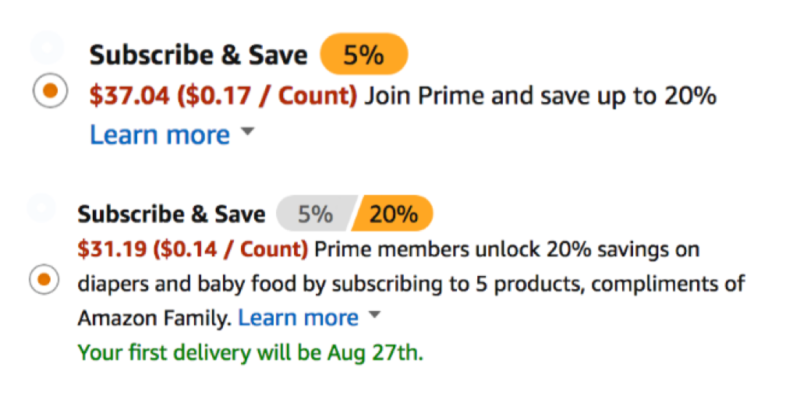 The difference between a 5% discount for 1-4 items shipping in a month and 20% discount for 5 or more items is $5.85. If you are ordering 2 packs of diapers in a month that discount difference could be over $11!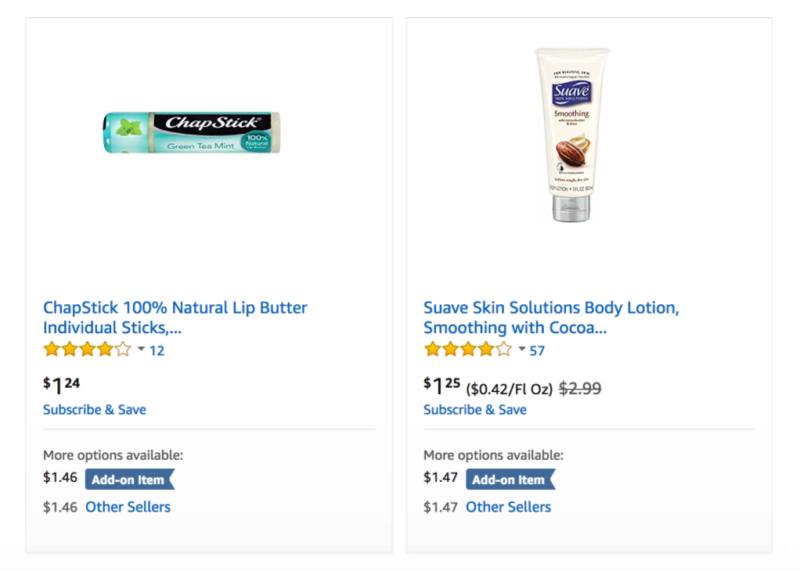 Add in 4 subscribe & save items which are $2 or less and you'll end up saving money by buying more! Weird how it works out but Amazon always has deals on useful items so it's a great bargain to stay stocked up on the things you actually need around the house.
Are there any restrictions if I order an add-on item through the subscribe & save service? Actually no. 🙂 Subscribe & save will bypass the Add-on item restriction and you can enjoy the subscribe & save discount without having to have $25 or more added to your cart!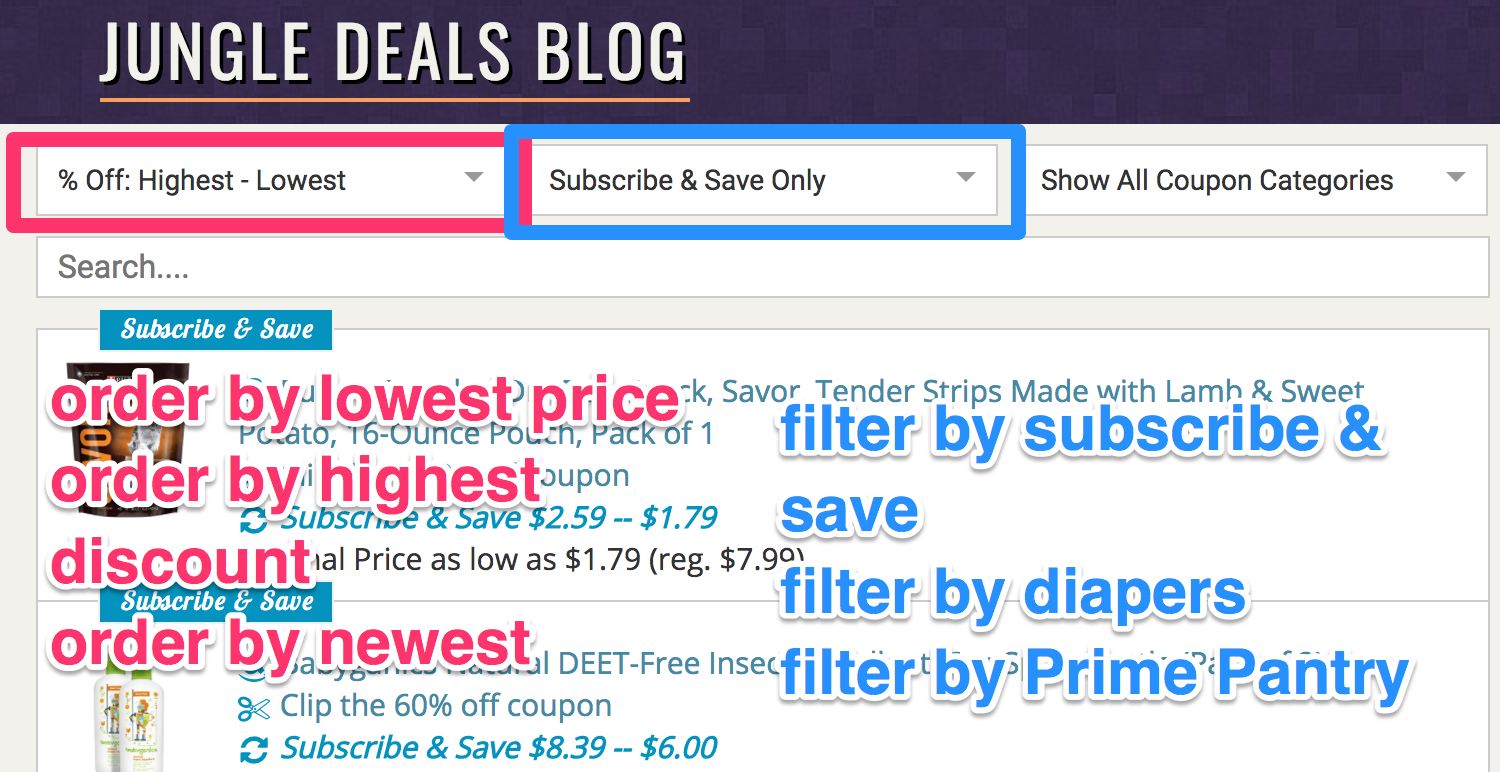 Where can I find Amazon Coupons that work with Subscribe & Save orders? I find all of the best Amazon coupon subscribe & save deals on this page. Make sure you click to clip the coupon so it applies at checkout. You can even find lots of subscribe & save coupon deals in our own Amazon Coupon Database >>>
Details.
This post may contain affiliate links which support this site. Read our disclosure policy
here
.