Amazon Deals on Books for Kids (Updated Oct. 4th, 2023)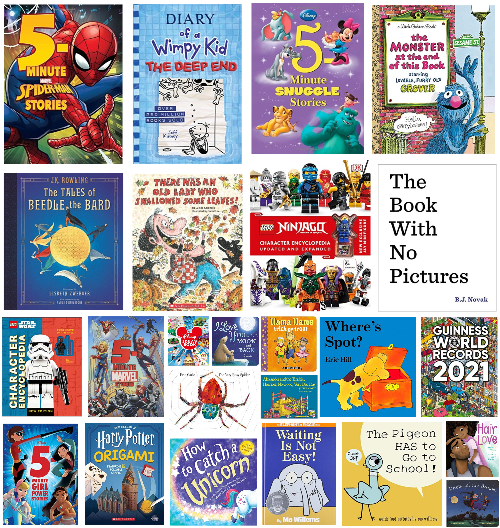 Who gets tired of reading the same stories over and over again? 🙋 Luckily for us, it doesn't have to be that way and there are lots of books for all types of kids of all different ages to keep them entertained and grow their hearts & minds! We all have those precious favorite books growing up that we'll never forget which makes us realize how important these books are.
Why are Amazon prices on books cheaper than what you could find at local book stores?
There are several factors that contribute to the difference in prices for books between Amazon and local bookstores:
Scale: Amazon is a large, global company that has the advantage of economies of scale, which allows them to offer products at lower prices.
Competition: Amazon has a large number of sellers that compete with each other to offer the lowest prices, which drives prices down for consumers.
Online vs. brick-and-mortar: Operating an online store is typically less expensive than operating a physical store, and these savings can be passed on to consumers in the form of lower prices.
Inventory management: Local bookstores have limited space to store books and need to manage their inventory carefully, which can impact their pricing strategy. Amazon, on the other hand, can store a large number of books in a warehouse, which can reduce the cost of storing inventory.
Different business models: Local bookstores are typically focused on offering a curated selection of books and creating a welcoming atmosphere, while Amazon is primarily focused on offering a wide variety of products at low prices. This difference in business models can affect the prices of books.
Publishing agreements: Local bookstores may have agreements with certain publishers that affect the prices of books, while Amazon has a large selection of books from a variety of publishers.
Details.
This post may contain affiliate links which support this site.
Read our disclosure policy.